Class 3
Welcome to Class 3

Happy New Year! Welcome back to the spring term, fingers crossed for a smoother year! Yet again, I am pleased to say that the pupils have settled back in admirably, with a good work ethic and appreciation of each other's ideas and talents.
Please aim to listen to your child read every day along with daily practise of weekly spellings and times tables facts.
Please contact me for further advice, and keep an eye on Seesaw for in- school activity evidence.
Thank you for your support.
English/Reading for Meaning
This term we are reading The Girl Who Stole an Elephant by Nizrana Farookz in our daily Reading for Meaning sessions. "Chaya, a no-nonsense, outspoken hero, leads her friends and a gorgeous elephant on a noisy, fraught, joyous adventure through the jungle where revolution is stirring and leeches lurk."
We will use the tale as a springboard for our English lessons, as well as taking inspiration from our History / Geography topic on South America; writing stories, explanations, newspaper reports, poetry and balanced arguments.
In Grammar, we will be working on using different sentence structures, adverbials, prepositions, brackets, modal verbs and relative clauses.
Maths:
Our main target focus will the link between decimals, fractions and percentages and written formal methods for the four operations (+ - x ÷) We shall also focus on Geometry; angles, translations, reflections, co-ordinates.
Please continue to use Times Tables Rock Stars / Top Marks at home to practise all multiplication facts.
topmarks maths - a huge range of activities across the maths curriculum
MathsFrame - a variety of activities to choose from
Daily Game - Guardians: Defenders of Mathematica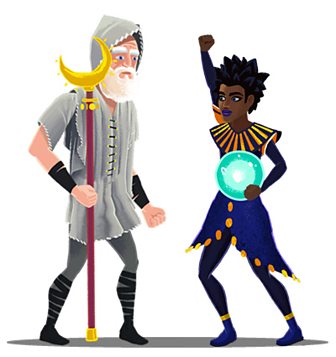 Science:
We will be learning about properties and changes of materials; permeability, electrical and thermal conduction/insulation, solubility and separating mixtures.
Creative Curriculum:

Our main focus will be the Maya civilization and South American Geography. We will study the major physical and human aspects of this amazing continent, and study the society, culture and beliefs of the Maya - a chocolate and chili loving people, with a weakness for human sacrifice! We will be creating crafty artefacts, studying maps, holding debates and sampling tasty treats as part of this interesting topic.
PE:
Monday – indoor gym Thursday or Friday – outdoor hockey
Music:
Learning composition and performance on the Toot with Pete Groves!! We are learning how to
write, read and play music on staves.
RE:
We will be considering How do festivals and family life show what matters to Jews?
Computing and IT:
We will be continuing with our coding sessions using espresso, as well as creating hyperlinked choice stories about a Maya pyramid adventure, using PowerPoint as a platform.